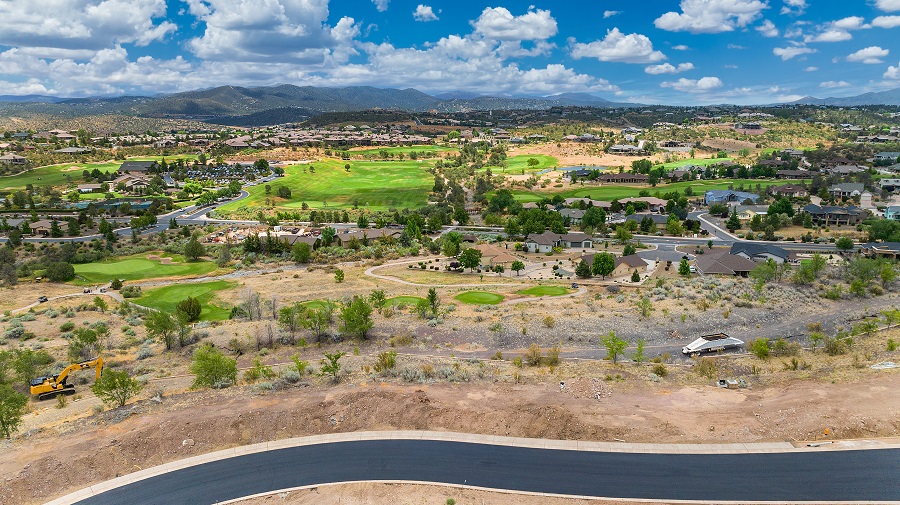 WELCOME TO SOLSTICE RIDGE II
At Prescott Lakes
Solstice Ridge II at Prescott Lakes is an exclusive gated community that offers a private golf course, a recreation center with pickleball courts, indoor pool, outdoor pool, and a world-class fitness center.
Prescott Lakes is an 1,100+ acre master-planned residential and recreational community centered around the Hale Irwin-designed championship Prescott Lakes Golf Course. Located just minutes from Downtown Prescott and major restaurants and retail, you will enjoy the benefit of resort-style living while still connected to all of the amenities that Prescott has to offer.
If you're seeking a peaceful lifestyle away from the hustle and bustle of the city so you can enjoy outdoor activities such as hiking, golfing, or simply taking in the scenery, then you've come to the right place.
---
AVAILABLE HOMES IN SOLSTICE RIDGE II




---
We are excited to be a part of the team for the Solstice Ridge II community!  We would love to tell you more about the homes, the community, and Prescott!  Give the Plane Team a call at (928) 830-6976.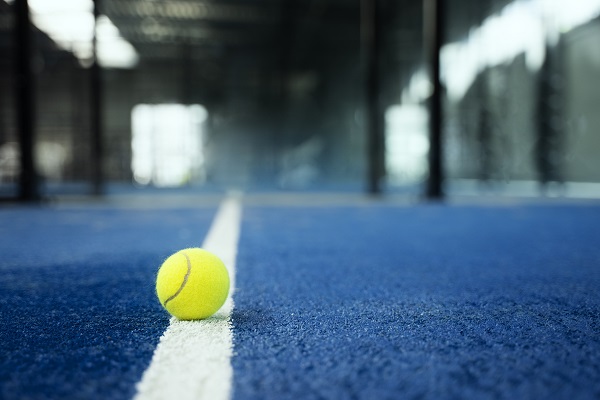 Espire Sports Now Open
Prescott, Arizona, just received another reason for people to fall in love with the beautiful historic town! Recently, Espire Sports opened a one-of-a-kind indoor/outdoor sports complex in the Prescott Gateway Mall.
The former Sears building at Prescott Gateway Mall off Highway 69 now has an over 100,000 square feet sports complex complete with pickleball, sports, fitness and wellness opportunities.
You can read more information on the facility, classes, and membership prices at EspireSports.com. The facility is truly a unique complex that will benefit all ages of people in the Prescott area.
Types of Activities at Espire Sports
At Espire Sports, you will find Indoor pickleball, a multi-purpose sports court, yard games, arcade, bocce ball, cornhole, ping-pong, billiards, a fitness center with rooms for yoga, aerobics, or Pilates, golf simulators, a 9-hole putting green, pro-shop, cafe, and juice bar. There are also locker rooms with showers.
Pickle Ball Courts
The complex has 18 indoor and 12 outdoor pickleball courts with a pro-regulation outdoor acrylic surface where you can use any outdoor pickleball. The ceiling height is 20′, allowing players to execute the perfect lob.
What is Pickle Ball
According to USAPickleBall.org, Pickleball was invented in 1965 on Bainbridge Island, a short ferry ride from Seattle, Washington. Three dads – Joel Pritchard, Bill Bell, and Barney McCallum — whose kids were bored with their usual summertime activities — are credited for creating game. Pickleball has evolved from original handmade equipment and simple rules into a popular sport throughout the US and Canada. The game is also growing internationally, with many European and Asian countries adding courts.
Pickleball is a paddle sport that combines tennis, ping-pong, and badminton elements. It is played on a court that is roughly half the size of a tennis court. Players use "paddles" to strike the ball. The pickleball itself is similar to a wiffle ball.
Prices
Espire Sports has memberships for those who want to utilize the facility regularly and a drop-in day pass for those just coming short term to experience this incredible complex. Membership Information
Refreshments
Enjoy refreshments before and after play at the THIRD SHOT refreshments bar. The bar includes juice, smoothies, acai bowls, organic coffees, lite fare, and healthy snacks.
Thank you, Espire Sports for selecting Prescott! The sports complex is a real game-changer for Prescott. The Prescott area is fortunate to have such a unique facility.
About Prescott, Arizona
In Prescott, Arizona, you will find countless activities, including horseback riding, golfing, kayaking, fishing, hiking, camping, mountain biking, local breweries, restaurants, and shopping. In addition to the hometown feel, these activities keep Prescott visitors, young and old, returning year after year.
Once the state's territorial capital, Prescott, Arizona, is rich with history embodied in its world-famous Whiskey Row, the historic courthouse, and numerous historical landmarks. Whether you're seeking to relax in a natural environment filled with beauty and wildlife or the history of "Everybody's Hometown," you will find something that will interest you. Visit the official Prescott, Arizona website to learn more by clicking here.
Located in the Bradshaw Mountains, Prescott sits at an altitude of 5,400 feet. The average high temperature in the winter in Prescott is around 52 degrees and averages 89 in the summer. There are approximately 46,000 people in Prescott, but the surrounding "Quad-City" area of Dewey-Humboldt, Chino Valley, and Prescott Valley and the smaller towns of Mayer, Paulden, and Wilhoit, comprise around 119,000 people.
Prescott Real Estate
If you would like information on real estate in the Prescott area, we would be happy to help you!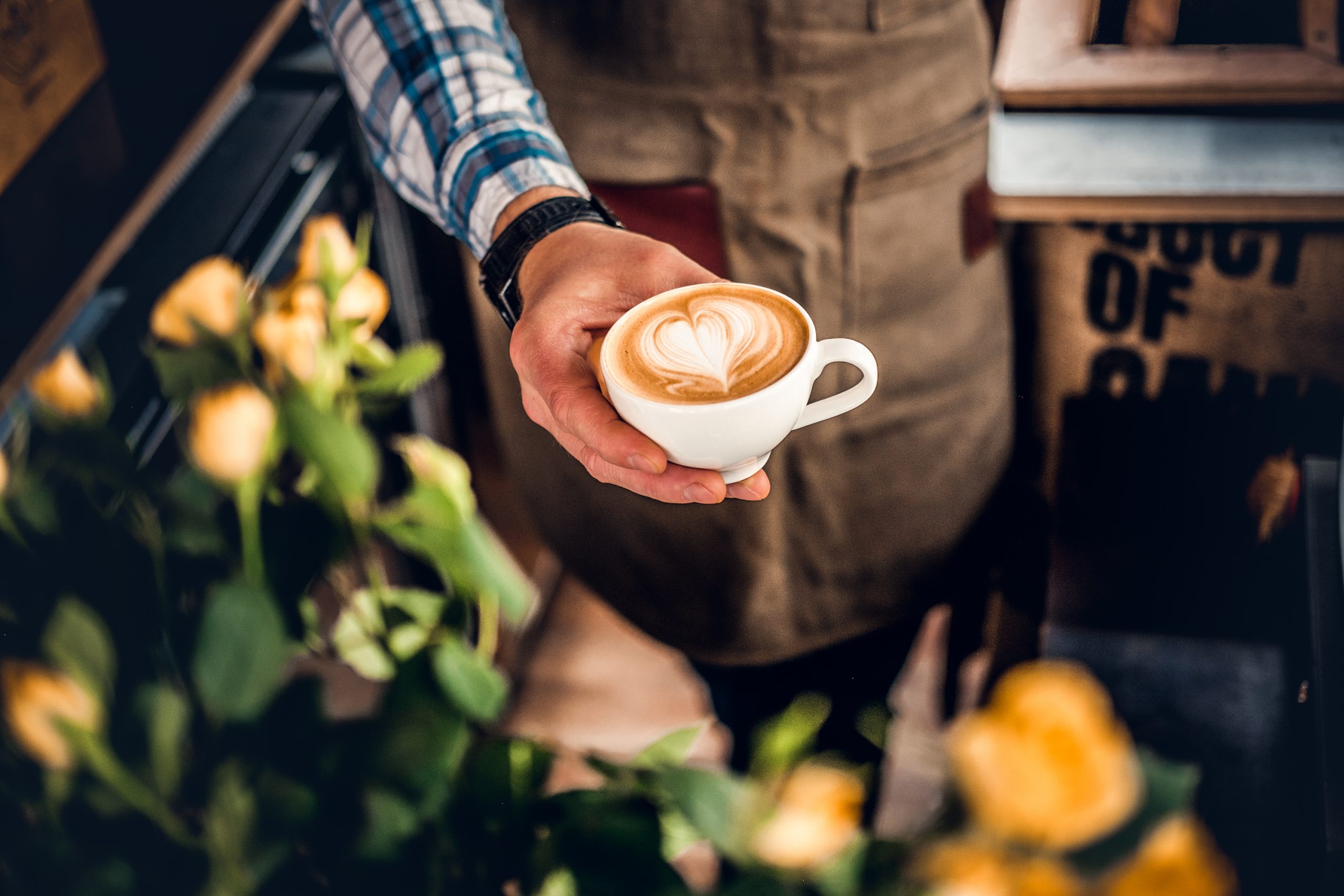 Prescott Has Great Coffee Shops
If you love a good cup of coffee, Prescott in Arizona is bound to become one of your favorite places! With its traditional charm, Prescott offers a wide variety of independent and small business cafes that will tantalize your taste buds. Whether you want to cozy up with an Americano or bring some friends for espresso shots, the array of locally-owned coffee shops truly makes this city special. Read on to discover the top coffee shops around town!
Third Shot Coffee
3106 Gateway Blvd Suite 400 · In the Prescott Gateway Mall
https://www.thirdshotcoffee.com/
928.227.3465
Hours:
Sun – Thurs: 8am – 4pm
Fri & Sat : 8am – 6pm
About Third Shot
"Local Coffee + Acai near you serving 100% Organic coffee, made to order breakfast, in house baked goods and NEW Acai Bowls. Our Acai Bowls are made with an Organic Acai Fruit Soft Serve, topped with granola and fresh fruit. Great place to meet with a friend or even a larger group accessing our private meeting rooms available with schedule ahead of time. Dine in at our comfortable indoor and outdoor seating or take it to go with call ahead carryout options. An absolute Star above the Starbucks or anyone claiming to serve Acai. Make the only decision and stop by Third Shot. You will be very pleased you chose to visit our locally owned coffee shop and let our friendly Baristas treat you to the best!"
"Love this place! The vibe is so awesome, seriously the perfect place to really be able to enjoy a nice environment, work, read, have a meeting, anything! They have a good variety of coffee beans. Their Acai bowls are next level! Picture of their honey lavender latte that I grabbed on my way to a meeting." — Dayana Moca
Wild Iris Coffee House
124 S Granite St E, Prescott
928-778-5155
Hours:
7AM to 6PM DAILY
About Wild Iris Coffee
Wild Iris Coffeehouse is Prescott's landmark coffeehouse, locally-owned serving amazing coffee & loose leaf tea, lunch fare, desserts and house-made pastries from scratch. We are not only passionate about coffee, but everything else that goes into a full and charming coffeehouse experience. Every day we bake a large variety of delicious pastries and desserts using our own family recipes, as well as recipes from our baker's and customer's families. Sandwiches, quiche, bagels and other light fare are served for your morning, noon, and evening cravings.
"While searching for a cafe with gluten-free products, I found this treasure! The staff was super helpful and accommodating to recommend a yummy breakfast that addressed my food allergies. The atmosphere and vibes were so relaxing, and I loved the plants all around and organic chocolate selection. The wheat free granola was absolutely delightful. I'm returning soon for more!" — Monica
The Porch
226 N Montezuma St (Downtown Prescott, at the intersection of Montezuma and Sheldon)
(928) 707-3163
Hours:
Monday–Saturday 7am–3pm
Sunday 8am-12pm
+ Tues/Thurs – 6pm -10pm
About The Porch
With the intention of coffee, conversation, and community, The Porch strives to be an extension of your home and respite from daily life.
"Top notch espresso. Food quality is incredible." – Matt F.
 "Very friendly, warm, and the scones are to die for." – Linda A.
Method Coffee
3180 Willow Creek Rd, Prescott
(928) 777-1067
We are 100% committed to absolutely perfect coffee. Every step or decision we make is motivated by the quest for the best cup of coffee you've ever had. From the products and ingredients we use in our drinks, to the policies and procedures we adhere to in the shop, to the preparation, storage, roasting, and selecting of every coffee we serve to our customers, we are driven to excellence. We make coffee as good as it can be made, and we push everyday to make it even better.
Opening in 2008, Method Coffee brought to Prescott a brand new approach to making coffee. Owners Rachelle and Joseph Burton have 34 years combined experience in food and beverage, specializing in coffee since 1994. After both graduating from ASU, and tiring quickly of the corporate world, they returned to Prescott to set up shop. With a deep background and knowledge in every step of of a coffee's life, from seed to cup, Method Coffee is the result of a pure desire to bring exceptional coffee to Prescott. (all the hard work earned us Pop Rocket's Best Coffee House in Prescott 2009)
"I love coming in here. The people are always wonderful. I love a milk alternative in my coffee and have found that Macademia Nut milk is creamy, like milk and does not have a strong flavor, like soy and almond. Method is one of the only coffee houses locally that regularly stocks Macademia Nut milk. Also, if you like a creative coffee, Method has fun new drinks every month for coffee and tea." — K. Peterson
Merchant Coffee
218 N Granite St, Prescott, AZ
https://www.merchantcoffee.cafe/
(928) 541-1556
HOURS
Mon – Fri 6am – 7pm
Sat – Sun 7am – 7pm
About Merchant Coffee
We've partnered up with Provision Coffee & Roaster out of Phoenix, AZ, to bring you some of the best specialty-grade coffee beans around today. Provision knows all the hands who help bring this cup of responsibly-sourced coffee to you.
Absolutely love this place everything you need and more. Me being a coffee addict, they have amazing coffee. And the place is so Cali vibes. I love how they have a barber shop and coffee gym and everything all on one. Really nice place to sit and relax and study or getting things done. Nice setting area, and the people here are very nice. — Lule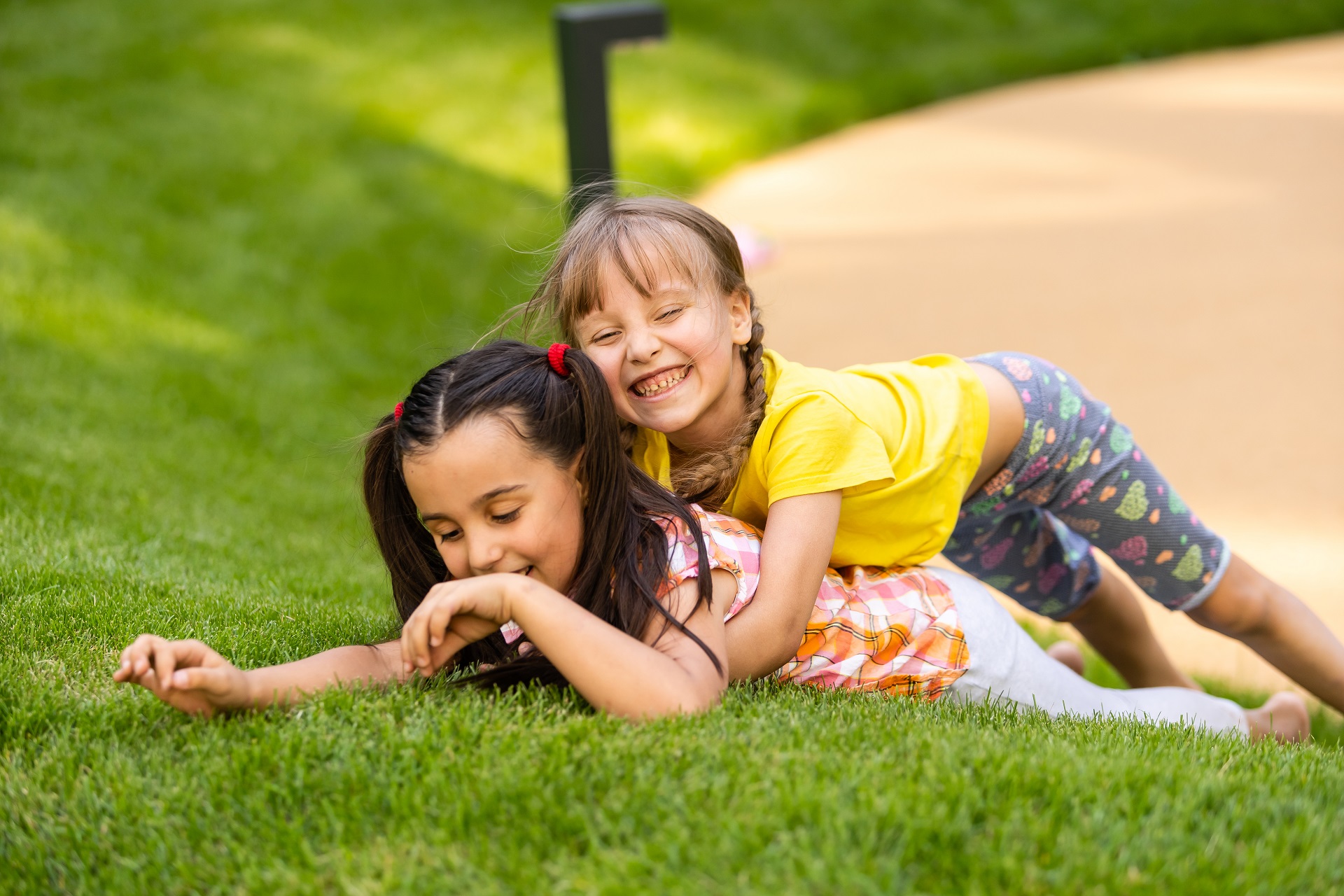 Things to do in Prescott Valley
If you're looking for a great place to raise a family, Prescott Valley, Arizona, is the perfect spot. Your family will never be bored with tons of things to do and plenty of space to explore. From hiking and biking trails to fun festivals and events, there's something for everyone in Prescott Valley. So come and see why Prescott Valley is the perfect place for your family. We are sure you'll have a blast!
Find your inner cowboy or cowgirl at one of the many rodeos held in Prescott Valley. The Findlay Toyota Event center often hosts the Mile-High PBR tour, mark your calendars, it is fantastic.

Stroll through downtown Prescott Valley Event Center, enjoy ax throwing at In the Game Arcade, visit the unique eateries, and take in a movie at Harkins Theater.

Visit Heritage Park Zoological Sanctuary in nearby Prescott to see exotic animals up close.

Play a round of golf at one of the many championship golf courses in the Prescott Valley area. Some award-winning area courses include Stoneridge, Quailwood, Antelope Hills, Prescott Lakes, and Prescott Country Club.

Cool off at a Splash Pad at Bob Edwards or Mountain Valley Park, a great spot for kids to beat the heat.

Ice Skating during the winter at Findlay Event Center. It is an economical family activity that is tons of fun.  

Take a scenic hike or bike ride on the Peavine Trail or Iron King Trail. You can even rent ebikes from a local bike shop. Prescottebike.com

Attend a concert or event at the Findlay Toyota Center, Prescott Valley's premier entertainment venue. Their schedule is full of all types of entertainment and shows.

Enjoy a day of fishing and picnicking at Fain Park, one of Prescott Valley's most popular recreation areas. The park has some easy trails that you can stroll to learn about the history of the park.
Prescott Valley is Growing
As of the last count, Prescott Valley, Arizona, has grown to a population of approximately 48,000 (it was 38,000 in 2010). The growing town sits at an elevation of 5,000 feet and is located 85 miles north of Phoenix. Prescott Valley has a large retail center, an indoor Event Center, and Yavapai Regional Medical Center Hospital. Many retirees live in Prescott Valley due to relatively inexpensive housing and the mild climate.
According to Bestplaces.net, the median age of Prescott Valley's population is 41 years old, with a median income of $40,298. One of the reasons many families and retirees select Prescott Valley as their home is the mild climate. Bestplaces.net gives Prescott Valley a comfort index of 8 out of 10. 
You can see from the average temperatures and rainfall in the data below why Prescott Valley received such a high comfort rating.  
Prescott Valley Weather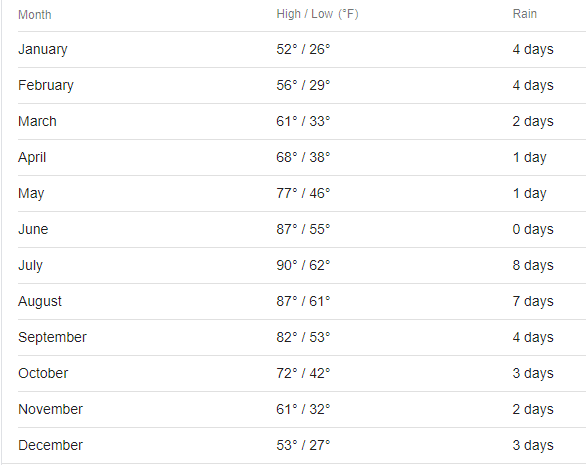 Prescott Valley Weather Averages (source:  NOAA)
Prescott Valley is a great place to retire, raise a family, or take a break from the hustle and bustle of city life. There are plenty of activities for all ages and interests. Call me if you want to learn more about what Prescott Valley offers. I would be happy to show you around some of our amazing parks, golf courses, and shopping destinations. And when you're ready to buy, I'll be here to help you find your perfect home in this beautiful corner of Arizona. The Plane Team (928) 830-6976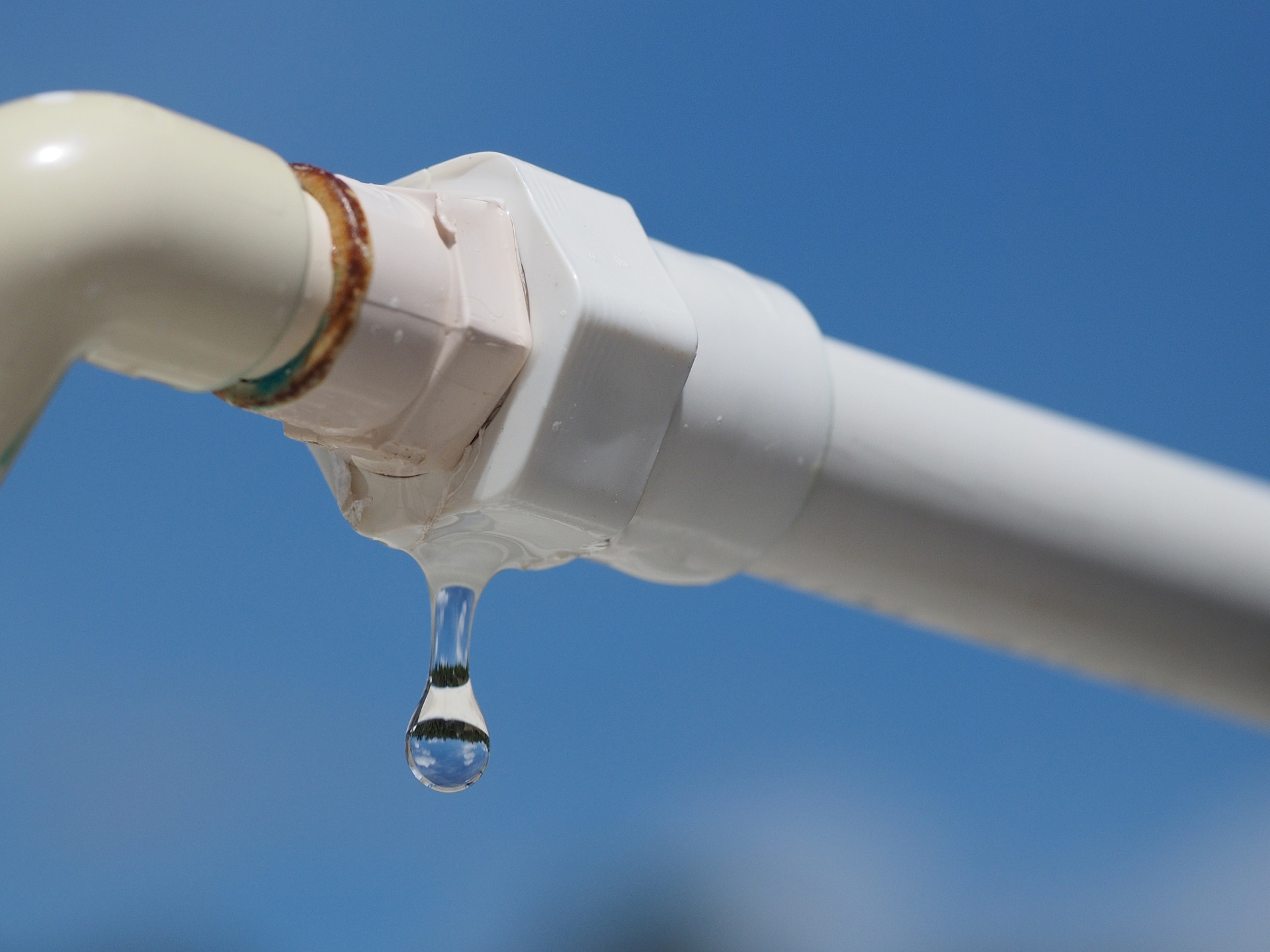 Nobody likes dealing with water leaks, but unfortunately, they're common in homes across the country. Whether it's a leaky faucet or a major plumbing problem, leaks can cause a lot of damage and be costly to repair. So, where do you start looking for these pesky leaks? Keep reading to find out!
Identifying Common Water Leaks
Did you know it's not uncommon for more than 20% of homes to have one unidentified water leak? Small leaks that go unidentified can significantly impact your water bill over time.  
Track Your Water Bill
Look back on your water bill history over the past months or even years, and look for spikes. Summer lawn and garden watering are seasonal reasons that may cause higher water use but look at your bill for any other unexpected increases in water usage. Something seemingly insignificant as a running toilet can become a significant contributor, especially if it's running 24/7. If your water bill spikes, start hunting. 
Address The Leaks
Listen for the running toilet: 

Is your toilet constantly running? Check your guest bathroom. Flush the toilet and time how long it takes to stop. Does it take minutes? If yes, you may have a problem. Open the toilet tank and look at the water level. If the water level is more than 1-inch above the tube, the flapper isn't getting a good seal, and a repair is in order. You can also test for slow leaks into the bowl by dropping some food coloring into the tank. Drop it in and wait 15 – 20 minutes without flushing. If the color appears in the bowl, you have an issue, and a repair is needed.

 
If you're still having difficulty identifying the issue, a YouTube Channel named 'DIY on the House' offers multiple videos on identifying and fixing common toilet leaks. First, you can view their video '8 Common Toilet Leaks, How to Find Where Your Toilet is Leaking.' 
Inspect shower heads: 

Replacing O-rings, soaking the showerhead in vinegar to remove minerals, or replacing the head completely can stop showerheads from spaying water in unintentional directions.
Inspect Faucets: 

Look at the source pipes of the faucets. Likely, you will discover the leak when the water is running. Therefore, after turning on the faucet, search for dampness in those darkened places. Plugging these leaks can also prevent mold buildup.

 
Tune up your irrigation system:

 Irrigation systems can be the most subtle leaks. Busted sprinkler heads or constantly leaking supply lines boost your water bill. When the system runs, look for spraying valves and find ways to eliminate overspray onto concrete. A 

rain sensor

is also a great way to ensure you're not watering your lawn while it's raining.

 
Frozen Pipes: 

In the winter, water freezing in pipes causes the pipes to expand and burst. A simple way to prevent this is by removing and disconnecting all hoses from hose bibs. 
Need to get in touch with a plumber or handyman? An excellent source to find companies in your area for help is Angie's List and Nextdoor. 
Like most people, you probably don't check your water bill very closely. It's not uncommon for homeowners to only review their water usage once a year – when they get their annual statement in the mail. However, if you have an unexpected spike in your water bill, it's time to take a closer look at your home for water leaks. And even if your water bill is standard, it's still a good idea to periodically check around your house for any telltale signs of a leaky faucet or running toilet. 
If you're looking to sell your house and make a move, give me a call – I'd be happy to help you out. 928.830.6976